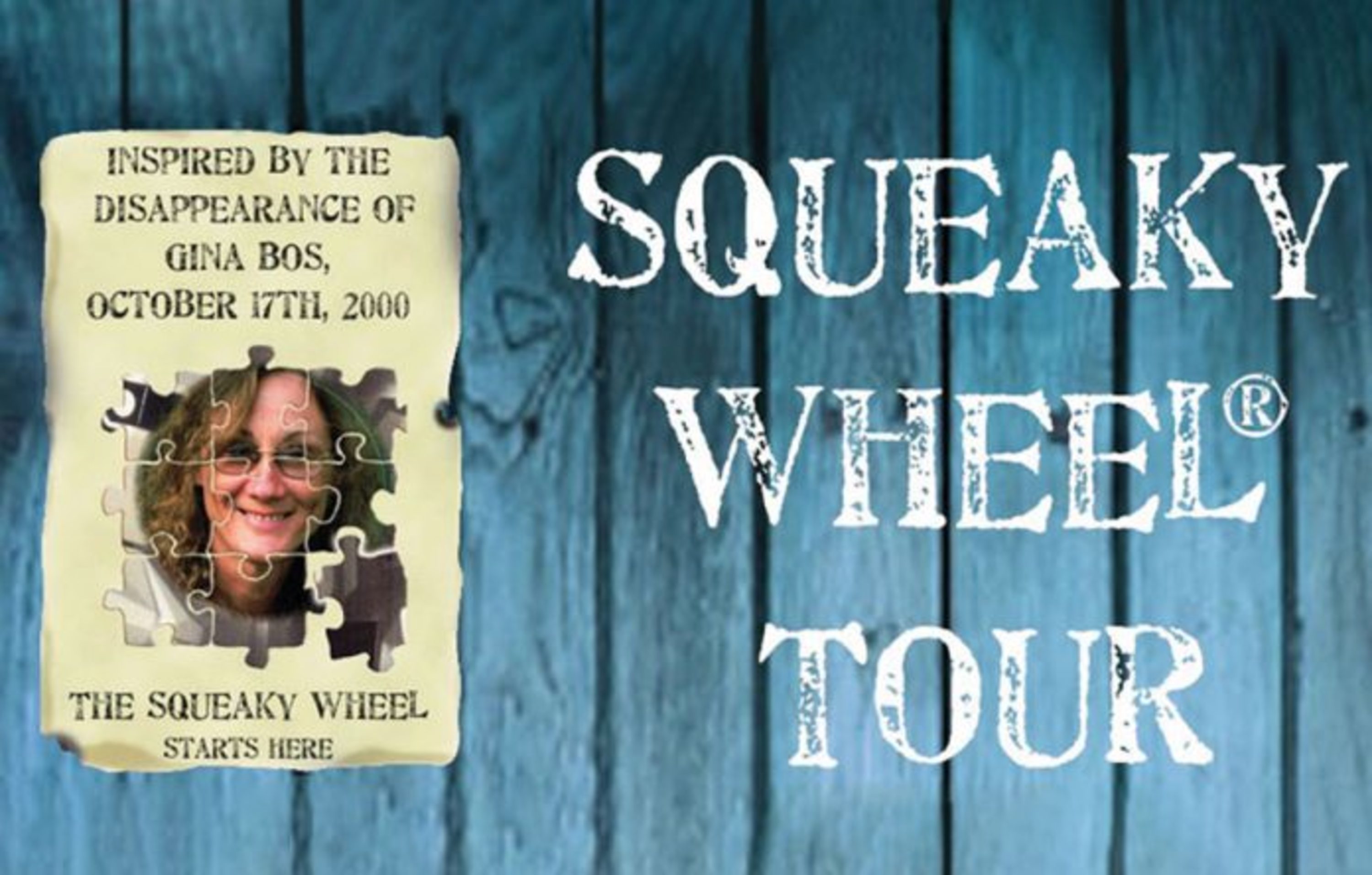 The Squeaky Wheel Tour, started in 2006, is the only event of its kind—a group of musicians coming together to raise awareness and money for missing persons causes. Today, because the Squeaky Wheel is turning right now in venues across the United States from Oct. 17 to Nov. 7, I replay the interview I did with its founder in 2016, where we discuss also the disappearance of her sister, Regina Marie Bos.
Website:
Facebook:
Charley Project:
NAMUS:
www.namus.gov/MissingPersons/Case#/67?nav
If you have any information regarding the disappearance of Regina Marie Bos, please contact the Lincoln Police Department at (402) 441-6966.
–Unfound supports accounts on Podomatic, iTunes, Stitcher, Instagram, Twitter, Spotify and
Facebook.
–on Wednesday nights at 9pm ET, please join us on YouTube for the Unfound Live Show.
–Contribute to Unfound at Patreon.com/unfoundpodcast.
You can also contribute at Paypal: unfoundpodcast@gmail.com
–that is also the email address.
–Merchandise:
–The books at Amazon.com in both ebook and print form.
–don't forget the reviews.
–shirts at unfound-podcast.myshopify.com
–cards at makeplayingcards.com/sell/unfoundpodcast
–And please mention Unfound at all true crime websites and forums. Thank you.
Source: Unfound